Sobre
Flightsim.to
Flight Simulator 2020 Mods, Liveries e Add-Ons da Microsoft é a fonte número 1 do mundo. Grátis, fácil e simples. Quer esteja a criar ou à procura de add-ons, veio ao sítio certo.
Trusted by over 400,000+ Members and industry-leading companies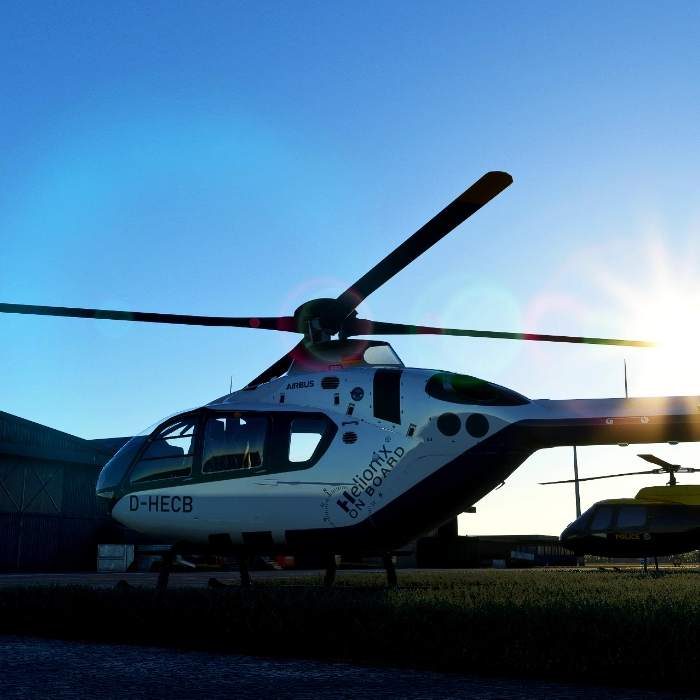 40,195 Add-Ons
O Microsoft Flight Simulator pode ser melhorado e expandido de uma incrível quantidade de maneiras. Para ser mais preciso, em mais de 14 mil maneiras. Todos estes add-ons estão disponíveis completamente gratuitos. Você pode baixá-los sem pagar um centavo. Mas ... os criadores estão felizes com cada doação pelo seu grande trabalho!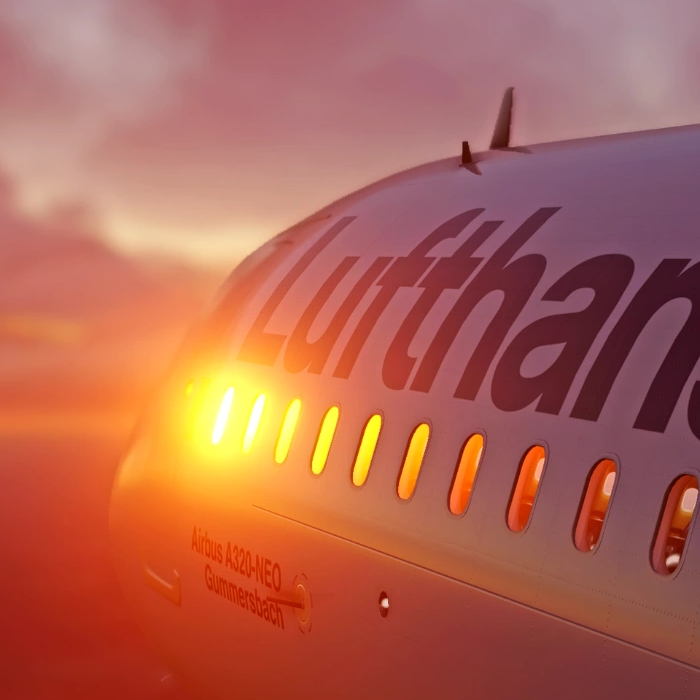 25 Milhões de dólares>sup>+>sup> Downloads
Todos os dias, usuários de todo o mundo baixam, em média, mais de dois mil add-ons para melhorar sua experiência de jogo no Microsoft Flight Simulator. Incrível, não é? Nós servimos mais de 10 milhões de downloads ao longo do tempo, e há muito mais por vir! Isso é uma enorme quantidade de largura de banda. Não conhecemos assinaturas pagas, e não aceleramos os downloads - mais tempo para você desfrutar do seu jogo!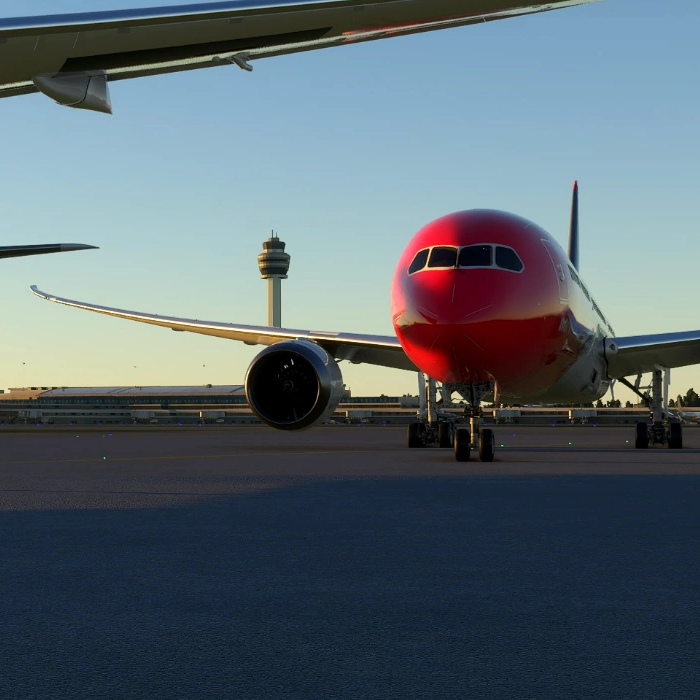 Confie em mais de 300.000 Membros
A nossa comunidade está a crescer de dia para dia. Torne-se um membro hoje para obter mais benefícios e manter-se actualizado. É completamente grátis para se inscrever. Oferece-lhe inúmeras vantagens, tais como notificações assim que um dos seus add-ons favoritos tiver sido actualizado. Você pode avaliar outros mods e até comentar sobre eles também!


About us
Add-Ons para todos!
Podes estender o Flight Simulator de uma quantidade incrível de maneiras. Queremos permitir aos criadores apresentar os seus trabalhos à comunidade, obter feedback e continuar a melhorar. Ao mesmo tempo, queremos oferecer a todos os entusiastas de Simulação de Voo a possibilidade de obterem estes trabalhos sem complicações e agrupados num único local.
Trusted by millions of pilots worldwide
Flightsim.to is a world-leading resource for Microsoft Flight Simulator addons and mods.
Total Members

450,000

Total Downloads

33 Million

Total Uploads

33,000
Daily Pageviews

500,000

Monthly Pageviews

14 Million

Visits per Year

33 Million
Meet our team
Quem está por detrás do Flightsim.to? Apenas algumas pessoas - aqui estamos nós. criar um bilhete.
PERCEPÇÕES DE TRÁFEGO
Total de Ficheiros
36,450
Versões totais dos ficheiros
71,537
We have more to offer
Features
We serve our users with simple but effective features to make your experience with us hassle-free.
Mapa de Cenários
Use our Scenery Map to browse the entire world for add-ons, mods and scenery enhancements. It is free and regularly updated.
Descobre
Use nossa página Descubra para navegar por milhares de add-ons. Basta colocar uma palavra-chave, selecionar algumas categorias ou tags e reorganizar a classificação de acordo com o seu gosto. Encontrar complementos nunca foi tão fácil graças a esta pesquisa intuitiva.
User Voice
Todo criador precisa e quer feedback. Crie uma conta, dê avaliações e deixe que os criadores saibam o que você gosta nos seus add-ons, e o que menos. Os comentários são uma parte essencial da nossa comunidade. Mais de 20 mil já foram escritos.
20K+ Wallpapers
Nossa comunidade carregou tantas imagens e capturas de tela incríveis do Microsoft Flight Simulator que tivemos que fornecer um site externo para lidar com a pressa. Na nossa página de Wallpapers você encontrará milhares de wallpapers Ultra HD - grátis e com apenas um clique para fazer o download.
Sem estrangulamento
Outros sites aceleram a sua velocidade de download para menos de 1 MB/s ou mesmo alguns KB/s e forçam-no a aderir a prémios pagos para libertar a potência máxima. Nós da Flightsim.com não sabemos nada disso: Você baixa de nós com base no uso justo, sem estrangulamento ou limitação quando não for necessário
Pedidos
Se você perder qualquer pintura ou cenário de avião para o jogo, você pode usar nossa página de pedidos para fazer um pedido não vinculativo. Os nossos criadores já processaram e atenderam mais dois mil pedidos - completamente gratuitos! A paciência compensa.
Sobre
Nós somos apenas uma plataforma.
Flightsim.to é onde milhares de criadores se juntaram para criar grandes coisas. Muito obrigado por isso! Sem ti esta plataforma não existiria - é tão simples como isso. E isso significa algo não só para nós, mas para muitos fãs de Flight Simulation em todo o mundo. Obrigado pela tua contribuição!
Mais de 150 Patrocinadores
Mais de 150 pessoas estão patrocinando a Flightsim.com para ajudar a cobrir os custos do nosso servidor. Aqui está uma selecção aleatória dos nossos doadores.
i am New to MFS 2020 and love the work
This place makes MSFS a whole lotta fun.
the download speeds are ridiculously good, blowing all the legacy sites out of the water, and more people should be donating tbh
You all do a great job, I am glad that you are here, I appreciate your work very much
great to have this site!
Your work is optimal, thank you
Wonderful service you provide. Thank you.?
Cheers guys great work
cierciformidable, bien construit, agreable à utiliser et tres complet.
A small token of appreciation for what you guys are doing. Hope you never loose the passion and continue improving!
Great site! Where would we be for scenery and other FREE addons without it ?
Thanks for this fantastic community resource.
Awesome website. Keep up the good work!
Very  good job..Thank you very much.Regards From Greece
Just want to say thanks and please keep creating
bravo pour votre travail et merci
Site appearance, structure etc - excellent.
nicely organized and though out site. Makes browsing and downloading a pleasure. Especially like that it remembers my downloads!
Keep up the great work !! .
I buy you some coffees. I do this with much joy and gratitude. Because without you MSFS 2020 would be only half so great. What you are doing here, is simply outstanding. Thank you!
THX for your your excellent work there.
This homepage is very interesting and want to spend coffee :)??
Dear Sirs, thank you very much for this great work. I enjoy it every day. With best wishes from the Wild West Forest Germany Willow fsx
Great Service! Tx very much.
Great for us siommers. Thank you (3)
An invaluable site - you are doing more to popularise MSFS than Microsoft itself!
Best Flightsim Add-On website ever! Great design and layout-Thanks for everything!
flightsim.to is the best site when it comes to Add-ons. Very attractively designed, very well organized, with super fast downloads. Thanks a lot for your great work!
What would MSFS be without you? Thx for this service...
Awesome site. Thanks.
From Japan Very easy and easy to use Thank you
Thanks for this great platform!
Cool and useful portal page, go ahead
Follow us
---
Contacta
---
Para questões legais ou de negócios, por favor envia um e-mail para
[email protected]