Japan Bundle
Bundle

para Microsoft Flight Simulator — por FL2
🥳 Save
11%

with this bundle

Buying the products individually would cost you 11% more.
Não disponível
Infelizmente temos um problema técnico com o processamento do pagamento neste momento. Os nossos técnicos já estão a trabalhar arduamente na solução e provavelmente poderá voltar a comprar produtos dentro de alguns minutos. A sua compreensão e paciência é muito apreciada!
Não disponível
As vendas deste produto estão actualmente paradas. Isto pode ter várias razões. Pedimos-lhe gentilmente a sua paciência.
Download instantâneo disponível Em estoque
...

Pontos de Recompensa
Pontos de Recompensa
A nossa filosofia é a de recompensar os clientes fiéis e retornados e agradecer-lhes pela confiança que depositaram em nós. É por isso que introduzimos os Reward Points.
---
0
Saldo atual
...
Saldo após esta compra
---
Por cada 1,- $/€/£ que você gastar você receberá Pontos de Recompensa que podem ser resgatados em nossa Loyalty Shop. Nossa Loja de Fidelidade inclui vários descontos ou outros benefícios que você pode desbloquear com seus Pontos de Recompensa para economizar dinheiro em compras futuras.
| PARA TODOS 1,- | VOCÊ VAI CHEGAR |
| --- | --- |
| US$ | 10 |
| € | 11 |
| £ | 12 |
| CAD | 7 |
| AUD | 7 |
Como posso resgatar os meus pontos?
Visite a nossa Loyalty Shop e troque os seus Pontos de Recompensa por cupões, que enviaremos para o seu endereço de correio electrónico dentro de 48 horas.
Miyazaki Airport (宮崎空港, Miyazaki Kūkō) (IATA: KMI, ICAO: RJFM), also known as Miyazaki Bougainvillea Airport, is an international airport located 3.2 km (2.0 mi) south southeast of Miyazaki, a city in the Miyazaki Prefecture of Japan. The a...
---
Disponível desde
April 15, 2022
Versão actual
1.2 from October 21, 2022
Tamanho do download
1.60 GB
The airport is located 30km northeast of Kagoshima City. Although access by train is poor, access via expressway is good because it is close to the E3 Kyushu Expressway Mizobe Kagoshima Airport Interchange. Product Features Extremely realistic airpo...
---
Disponível desde
August 03, 2022
Versão actual
1.0 from August 03, 2022
Tamanho do download
1.10 GB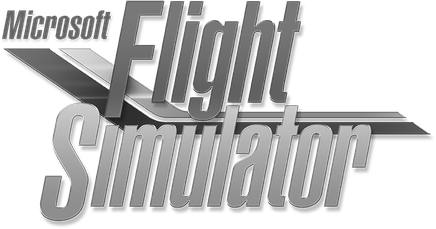 Compatibilidade
This product is working on PC and will not work on Xbox or other devices.
Flightsim.to is rated excellent
Customers put their trust in us. We are grateful for that, because customer satisfaction is our top priority.
---
O que é que queres denunciar?
Comentário do Relatório
Estás prestes a reportar um comentário por violação das nossas directrizes da Comunidade.
Uau! Pronto para partilhar.
Lembra-te de partilhar o teu ficheiro com os teus amigos e pessoas por toda a Internet. Esta é a única forma de teres a certeza que o maior número de pessoas possível se depara com o teu add-on!
Já agora, também podes partilhar um link dedicated link para o teu ficheiro abaixo!
Close
Alterar idioma
A sua definição de idioma atual é Português. Você está prestes a mudar o seu idioma padrão.